Any school is able to commission a SLE for a school to school support.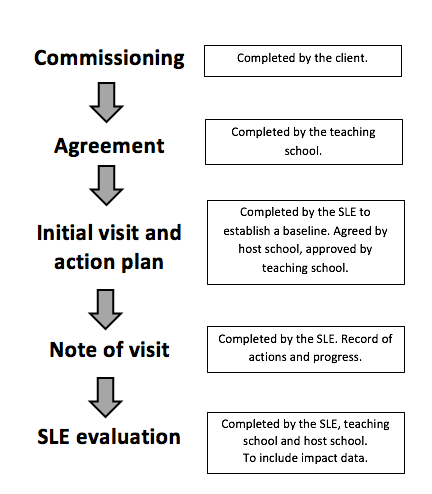 A teaching school representative will review the most effective support available for the school and will be involved in regular quality assurance reviews of the support provided.
All costs for the support programme will reflect the annual agreed Arch Alliance charging policy.
If you are interested in commissioning a SLE, please complete the commissioning form.
Please complete and return to archalliance@hopwood.rochdale.sch.uk